What is on your Holiday Wish List?  Here are 12 Healthy Gift Ideas!
If you or a loved one are focused on living a healthy lifestyle, skip the gifts of chocolates or wine! Your family, friends, or co-workers may not "get" your lifestyle goals and have no idea what to buy you. Here's a list of amazing gift ideas, along with the links to help you find  the perfect gift!'
1. Yoga mat
What is better than to give the gift of life? The benefits of yoga are well- known for health and vitality. I recommend the Nirdami mat.  The carrying strap is so handy and makes you look like a pro! 
2. Water Bottle.
 I like my eco-friendly Swig Savvy water bottle. I  am someone that enjoys walking early in the morning, and in the afternoons, with my puppy. We are all aware of the importance of  staying hydrated, so this bottle can be really handy. It fits perfectly in my car cup holder and I can carry it in my bag all day!
3. Sneakers
Do you like to run or walk? Taking care of your feet and joints is the smartest thing to do when you are committed to being
fit. Wearing sneakers with the proper cushion and arch support is critical to avoid injury. I find these sneakers to be the best ones for light to moderate exercise. Here is my recommendation for women and men.
4. Vegetable spiralizer
 Would you like  a healthier substitution for pasta? Try using  zucchini pasta instead.  I have a recipe that's made with fresh tomatoes, and basil and a bit of Parmesan cheese. It always gets rave reviews. This vegetable spiralizer is the perfect tool for your kitchen and it will help you or your healthy friend create many delicious and healthy veggie dishes. You won't even miss the pasta! Make sure they invite you for dinner to taste it!
5. Aromatherapy
I like to focus on a holistic approach when it comes to my health. This Cool Mist Ultrasonic Humidifier with Aromatherapy Essential Oil Diffuser and Adjustable Light Option it's an excellent gift to share. It smells wonderful and can be placed in your home,  office, or anywhere you spend time. It will help you relax and be more productive!
6. Yoga/Bellydance/Tai Chi /Pilates classes
My clients love the wide  variety of movement options  on my Body Wisdom program. Being active and enjoying  what you are doing is an essential part of a holistic approach to body, mind and spirit wellness. You can check www.bodywisdombreakthru.com to schedule a private or group class with one  of our  fabulous instructors in person  or  via Skype.  Buy 3 get one free for the holidays!
7. Fitness/Lifestyle trackers
The Fitbit Charge 2 Heart Rate + Fitness Wristband is  a terrific tracker. It has a d
esign that you can wear all day, even at the event. It tracks steps, sleep and comes in  many great colors.
Several of my friends  have started to use the beautiful BellaBeat  tracker/smart jewelry. ( Get yours here!)  That's on
my wishlist this year!
8. Gym Bag
Lotus&Go bag is perfect for situations where you need a quick change of clothes like  at the yoga studio, gym, beach, and sleepovers. Comfortably fit your toothbrush, toothpaste, shoes, phone, tablet, water bottle, yoga mat/blanket/towel & clothing, while not taking up a lot of room.
9. Wireless headphones!

For your friend who enjoys long walks or runs, or even to go around the house without bothering your family with your new belly dance music, this noise-canceling wireless headphone is the perfect gift!
10. Sport bottle smoothies machine.
Smoothie breakfast lovers, this is for you! Instead of having to transfer your smoothie from one container to another, this blender allows you to do it all. Blend and go to that yoga class! Get one here!
11. Massage or Acupuncture session(s)
With all  the stress  in your busy life, your body needs some renewal and  pampering. These are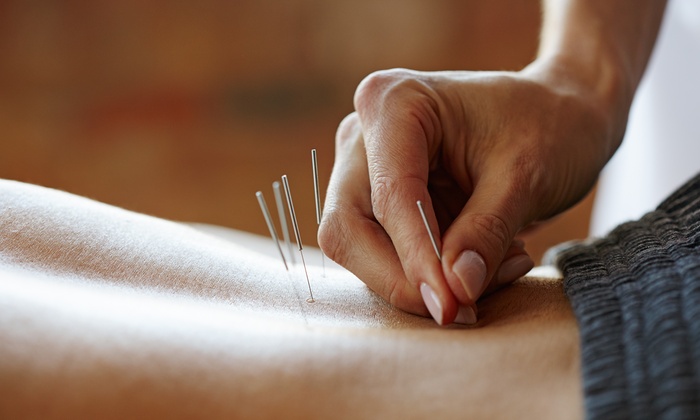 the perfect  ways to relax you. I  have  wonderful South Florida colleagues I can suggest. Also  asking your friends for recommendations is the best referral. This is a delightful  treat and many talented professionals offer great discounts during the holidays!
12. Body Wisdom  and other healthy lifestyle programs  by Dr. Donna
Make an appointment now. Give the gift of a lifetime– a lifestyle changing decision today for your loved one or for yourself. Body Wisdom by Dr. Donna  has helped over 1,600 people worldwide to lose weight, gain vitality  and they are keeping those unhealthy extra lbs. off!  The new year is the time for new resolutions. You are a click away to reaching your goals! Are you ready? Schedule a complimentary consult with me at www.bodywisdombreakthru.com .
Wishing you and yours a year of great health and many blessings this year and always!
Dr. Donna Goldstein